B2B WEEE Obligations  in BC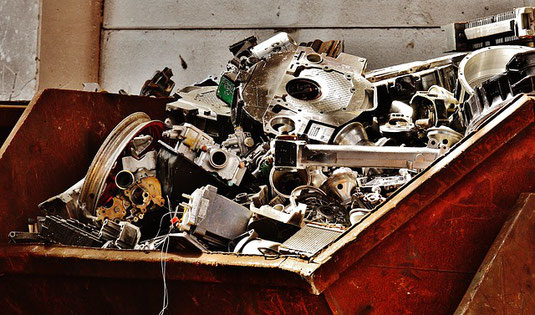 In the Canadian province of British Columbia (BC), the Recycling Regulation 449/2004 manages the waste electrical and electronic equipment (WEEE).  Manufacturers or importers are responsible for the future e-waste management of most EEE they place into the BC market. This obligation applies to many consumer but also professional products, including some medical devices, professional tool, and monitoring and control instruments
The EPRA (Electronic Products Recycling Association) is in charge of implementing the WEEE rules.  More details on the provincial program product definitions and fees are available from the EPRA's website.
Some professional products fall also in the scope of Ontario's WEEE, or e-waste regulations.
---
Les exigences DEEE des équipements professionnels en Colombie-Britannique
Dans la province canadienne de Colombie-Britannique, la réglementation du recyclage 449/2004 gère les déchets d'équipements électriques et électroniques (DEEE). Les manufacturiers et importateurs sont responsables de la gestion future de déchets électroniques pour la plupart des EEE qu'il placent sur le marché brito-colombien. Cette obligation s'applique à de nombreuse produits domestiques mais aussi professionnels.
L'ARPE (Association pour le recyclage des produits électroniques) est chargée de l'implantation de ces règles DEEE. Plus de détails sur les définitions de produits et frais afférents selon chaque programme provincial sont disponibles sur le site de l'ARPE.