Status on RoHS Exempted appLications
Why EU RoHS Exemptions?
For technical reasons, the general rules of restrictions of certain hazardous substances (RoHS) to electrical and electronic equipment (EEE) do not apply to all types of materials or applications. For example, some glass materials may require lead above the general threshold of 0.1%. Complex EEE typically benefits from at least one exemption. EU RoHS exemptions either apply to all in-scope electrical and electronic product categories or only some of them, like medical devices or monitoring and control instruments.
However, RoHS intends to reduce the number of possible exemptions so that EEE contains as few RoHS substances as possible. 
Monitoring RoHS Exemptions
According to article 5 of the European Directive 2011/65/EU, these exemptions to the EU RoHS general rules must remain consistent with scientific and technical progress and are minimally reviewed every five years, from July 21st, 2011. They are either modified, removed, or extended. 
As a result, an electronic product that was RoHS compliant under a set of exemptions a year ago is not necessarily compliant today. Hence the necessity to monitor the exemptions used in your products. A procedure and a technical file should document the granted exemptions.
Which RoHS Exemptions are Going to Expire?
We can't tell yet with certainty. However, the European Commission has mandated the German Öko-Institut e.V. Institute for Applied Ecology to assess some of the most common EU RoHS exemptions and see whether they should be expired, modified, or extended. Such exemptions currently under evaluation include: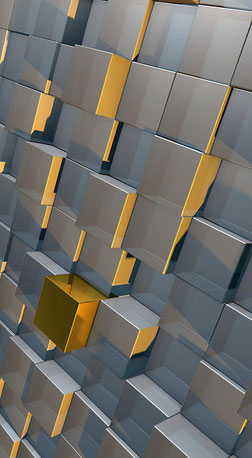 6(a)-I - Lead as an alloying element in steel for machining purposes containing up to 0.35 % lead by weight and in batch hot-dip galvanized steel components containing up to 0.2 % lead by weight.
6(b)-I - Lead as an alloying element in aluminum containing up to 0.4 % lead by weight, provided it stems from lead-bearing aluminum scrap recycling. 
6(b)-II - Lead as an alloying element in aluminum for machining purposes with a lead content up to 0.4 % by weight. 
6(c) - Copper alloy containing up to 4 % lead by weight.
7(a) - Lead in high melting temperature type solders (lead-based alloys containing 85 % by weight or more lead).
7(c)-I - Electrical and electronic components containing lead in a glass or ceramic other than dielectric ceramic in capacitors (piezoelectronic devices) or in a glass or ceramic matrix compound.
7(c)-II - Lead in dielectric ceramic in capacitors for a rated voltage of 125 V AC or 250 V DC or higher. 
Per Article 5(6) of Directive 2011/65/EU, if an exemption is set to expire, it nevertheless remains valid for a grace period of 12 to 18 months.