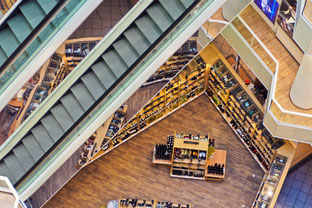 According to the recently approved amendments of Title 27, California Code of Regulations, section 25600.2 - Responsibility to Provide Consumer Product Exposure Warnings - the following applies, among other matters, as of April 1st, 2020:
To discharge their duties, manufacturers, producers, packagers, importers, suppliers, or distributors providing written notice and warning materials directly to retailers must send the information either to:
Designated authorized agents of the entity to which they are transferring/selling the product - i.e the next business line in the supply chain; or

Ultimate retailers located in California.
Additionally, under the § 25600.2, ''The written notice shall: 
State that the product may result in an exposure to one or more listed chemicals; 

Include the exact name or description of the product or specific identifying information for the product such as a Universal product Code or other identifying designation; 

Include all necessary warning materials such as labels, labeling, shelf signs or tags, and warning language for products sold on the internet, that satisfies Section 25249.6 of the Act; and 

Be renewed annually during the period in which the product is sold in California by a retail seller.'' 
This notice is also required within 90 days whenever different or additional chemical is included in the warning. Every time notice and warning information is sent, manufacturers, producers, packagers, importers, suppliers, or distributors must verify their receipt electronically or in writing.
More on the California Proposition 65.
Should you have any questions, please contact Enviropass.