TSCA PBT: Restriction of 5 Substances in Products
What Action is the EPA Taking?

As a result, after thorough Federal TSCA Work Plan for Chemical Assessments, the EPA has decided to restrict the use of the following five substances in products (ref. 40 CFR Part 751):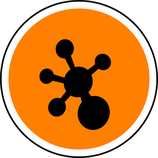 PIP (3:1), or Phenol, Isopropylated Phosphate (3:1);
DecaBDE, or Decabromodiphenyl Ether. DecaBDE is also one of the PBDEs restricted under RoHS;
PCTP, or Pentachlorothiophenol;
2,4,6-TTBP, or 2,4,6-tris(tert-butyl)phenol;
HCBD, or Hexachlorobutadiene. The EU Persistent Organic Pollutants (POP) regulation also rules HCBD.
The TSCA Substances Restrictions in Products
The following table portrays substances currently regulated by the US EPA, under the TSCA:
Substance Name (Short Form)
CAS_RN_#

_

Where Used (Examples)
Restriction in Products (Simplified)
Effective Dates (Simplified)
Reference
PIP (3:1)
68937-41-7

Plasticizer and flame retardant in plastics (PVC and others), and resins
In adhesives and sealants
Functional fluids in aircraft and industrial machinery

Prohibition of the manufacture in products and articles (including import) and processing;

Exemptions apply to the general prohibition. For example in some recycled plastics or some aerospace, automotive, or military applications;

Obligation to inform customers via 

Safety Data Sheet (SDS) or labeling;

Recordkeeping  requirements.

February 5, 2021.

However, different compliance dates apply to exemptions.

180 days extension of the grace period.

Federal Register

 

Vol. 86, No. 3, RIN 2070–AK58

DecaBDE
1163-19-5

Flame retardant in:

Wires, cables,  and rubber casings
Electronic equipment casings
Building and construction materials

Prohibition of the manufacture in products and articles (including import) and processing;

Some exemptions to the prohibition apply, for example to recycled plastics;

Recordkeeping  requirements.

March 8, 2021.

However, different compliance dates apply to exemptions.

Federal Register

 

Vol. 86, No. 3, RIN 2070–AK34

PCTP
133-49-3
Rubber products

Concentration limit of 1% w/w in articles;

Recordkeeping of products and articles containing PCTP.

March 8, 2021

Federal Register

Vol. 86, No. 3, RIN 2070–AK60

2,4,6-TTBP
732-26-3

Fuel, oil, and lubricant additive
Fuel injector cleaner

Concentration limit of 0.3% w/w:

in any containers below 35 gallons;

as an oil or lubricant additive in any container size.

January 6, 2026

 

Federal Register

Vol. 86, No. 3, RIN 2070–AK59

 

HCBD
87-68-3
Production of solvents

Prohibition of the manufacture  in products and articles (including import) and processing;

Possible exemptions to 

unintentional production of HCBD as a byproduct;

Recordkeeping  requirements.

March 8, 2021

Federal Register

Vol. 86, No. 3, RIN 2070–AK61